The Company
Companies, investors and government entities around the world turn to Eurocommerce Consulting GmbH (EC-Consulting ) when conventional approaches are not enough to activate change and achieve results.
Privately held since 2003, EC-Consulting is a leading global professional services firm that delivers business performance improvement, turnaround management and advisory services to organizations seeking to transform operations, catapult growth and accelerate results through decisive action.
Our senior professionals are experienced operators, world-class consultants and industry veterans who leverage the firm's restructuring heritage to help leaders turn change into a strategic business asset, manage risk and unlock value at every stage.
Turning the corner from crisis to profitability.

Corporate restructurings are make or break, requiring focus on both the big picture and the smallest detail. Cash is typically tight, and time is of the essence. We are by your side, as a partner, working with your team to develop and execute restructuring plans that pave the way forward. We advise on every aspect of the process, from strategic direction to liquidity management to business plan development. Working through complex constituency relationships, we help rebuild credibility and reassure creditors that the company is taking steps to face its problems head-on as efficiently and effectively as possible.
Our professionals work with you to:
Quarterback the restructuring process
Stabilize operations
Develop and sensitize business plans

Develop / review cost reduction initiatives and execution milestones

Implement cash conservation guidelines and controls

Facilitate communications processes
Manage creditor negotiations
Evaluate revenue enhancement opportunities
Implement operational restructuring
In times of uncertainly and disruption, we provide experienced professionals to lead existing management teams through one of the most challenging business environments most will ever face.
Restructuring
The business restructuring services team at EC- Consulting provides comprehensive financial and operational restructuring services and advice to underperforming and financially stressed businesses, their lenders, shareholders and other stakeholders. Our vast expertise of complex multi-stakeholder and multi-jurisdictional restructurings across many industries allows us to quickly ascertain the key issues and to help our clients implement viable and sustainable restructuring solutions. We have taken a lead role in many of the major restructurings in recent years, and our clients include all of the major global financial institutions, private equity houses, city law firms and many corporates.
Business Planning
A robust business plan and supporting financial projections are essential when stakeholders require a financial and/or operating plan upon which to base a financial restructuring or when an underperforming business needs to transform its operational and/or financial performance.
A good business plan will contain a clear articulation of business strategy, a set of actions linked to implementation plans and a detailed set of financial projections. While business plans may meet management's internal requirements they often, in our experience, require augmentation to meet the requirements of external diligence.
EC Consulting specialists, including operational, tax and industry professionals, support our project teams to review and develop specific aspects of business plans. We provide an unbiased and objective view to support the articulation of business plan assumptions.
In challenging and developing business plans our team typically:
Assesses the validity of market and strategic assumptions

Evaluates the management team and structure

Reviews key systems, controls and processes

Provides financial modelling capability to support scenario analysis
Restructuring Advisory Services
Optimizing capital while increasing resilience: enabling sustainable, successful operations
Our global network of restructuring professionals can help you develop financial and operational strategies to help improve liquidity, credit availability and shareholder return.
Our multi-disciplinary team offers integrated, objective advice and helps you evaluate capital options, improve the benefits of transactions and achieve your strategic goals — whether you are buying or selling a distressed asset, restructuring your business or dealing with underperformance or cash management.
Our strong track record in advising some of the world's largest businesses has made our restructuring teams market leaders in many geographies.
Our advice is aligned with your needs, to reshape your business, improve performance and protect assets. Our services include:
Distressed supplier advisory
Distressed corporate or credit advisory
Financial restructuring/formal insolvency
Legal entity rationalization
Whether your company sees itself as strong and healthy or under pressure, a clear understanding of potential risks and opportunities is essential.
In addition, EC Consulting offers independent financial advisory services to companies and family owned businesses.
Another field of activity is the consulting of Commodity trading, especially in the field of cruide oil and oil products. EC Consulting advises three major petroleum company´s on their oil transactions especially with regards to the financing of such deals by Letter of Credits and Bank Guarantees.
The company also has a long lasting track-record of real estate advisory work.
The company provides advice in the preparation and execution of acquisition and sales processes for single assets, real estate portfolios and property companies. The Company offers support with mergers & acquisitions and advice on capital market transactions.

The company also provides advice in the acquisition and disposal of loan portfolios.
Contact
Eurocommerce - Consulting GmbH
E-mail: Info@eurocommerce - consulting . com
Postal Address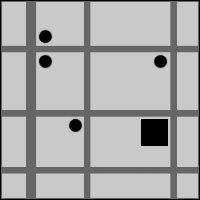 Königsallee 2b (Kö-Bogen)

40212 Düssedorf
Meeting only after appointments
Impressum
S

Sofern nicht anders angegeben, liegen die Urheberrechte an den Inhalten dieser Website bei EuroCommerce-Consulting GmbH, 2003-2017. Alle Rechte bleiben vorbehalten.
An dieser Stelle geben wir Ihnen die gesetzlichen Pflichtangaben in Bezug auf den Betrieb dieser Website

:
Verantwortliche Person und Betreiber: EuroCommerce Consulting GmbH,

H. Thümmel



Adresse: Königsallee 2b (Kö-Bogen) ,

40212 Düsseldorf


Telefon: +49-171 52 71 281
E-mail: info@eurocommerce-consulting .c om

(Vertretungsberechtigter) Alleininhaber: H. Thümmel


Die EuroCommerce Consulting GmbH ist Mitglieder der IHK - Düsseldorf

Gerichtsstand: Düsseldorf
Handelsregister: HR B 59375
St.Nr.: 105/5737/0165
UST-Id-Nr.: DE813928035